How We Partner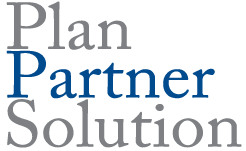 As a specialty boutique commercial real estate advisory firm we are dedicated to helping clients create strategies for both their personal goals and real estate needs. "I have the freedom to think critically, synthesize and virtually map out solutions for my clients," says Managing Broker, Jim Emmanuel.
Developing a work process for the efficiency, accountability and delivery of real estate client solutions is critical to our plan as your trusted advisory partner. "As managing broker of this growing firm I have the freedom to pursue a professional path that's much more than a job – it's a calling," Emmanuel says.
Our initial contact with a client we establish a working agency relationship under disclosure regulations for real estate practitioners. See "Working With Real Estate Agents" form.
What is our approach to representation?
Step 1: A Plan. We take responsibility for research, scouting, and scheduling local face-to-face meetings on your behalf. As we delve into your needs, we might ask follow-up questions. Our goal is to learn as much as we can about your business so we can "pitch" your company to prospective brokers and owner/landlords. As our search progresses we might seek more specific information to sharpen our focus.
Step 2: A Partner. We align our firm and your firm in an exclusive agreement allowing us to represent you in the marketplace. This enables us to invest both time and resources exclusively on your behalf. As we refine our search to a "short list," we will meet with you and your representatives to analyze our results and create an action plan.
Step 3: A Solution. As vested partners with an action plan in hand, we will apply our expertise to resolve issues, sort through details and reach an individualized and creative solution. We always measure our firm's success by the results we achieve for our clients.