Community Links
Autism Charlotte (AC) is a local non-profit foundation dedicated to addressing the needs of families in our community dealing with autism through inclusion-based programs.
http://www.autismcharlotte.org 
Our mission to create community and grow healthy food starts with our network of gardens. They are core to our mission, what we do and we couldn't do it without them. Each garden is independently run by a Garden Leader that is supported by Friendship Gardens. Each garden donates a portion of their harvest to Friendship Trays, our local meals-on-wheels organization, delivering over 750 healthy meals every weekday.
http://www.friendship-gardens.org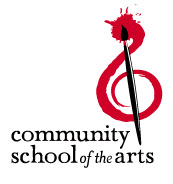 Our mission is to transform lives and inspire community through outstanding and accessible arts education.